FIXTURLASER NXA RUNOUT PROBE
FEATURES
The Fixturlaser NXA Runout Probe is a simple electronic tool designed to detect and measure shaft runout. The new tool represents a unique application of a linear variable displacement transducer (LVDT) to provide an easy-to-use but highly accurate measure of machinery problems that can confound the measurement and correction of shaft misalignment.
The Probe connects to the Fixturlaser NXA laser shaft alignment tool via Bluetooth. The NXA comes pre-installed with two firmware utilities (firmware version 4.0.0 or higher, activation may be required) that work with the Probe:
Sensor Display ROP (Runout Probe)
Max-Min ROP (Runout Probe)
When measuring runout with the new NXA Runout Probe the best practice is to first measure the coupling for non-circular rotation. If runout is detected, the next step is to measure the shaft to determine if the runout is caused by a bent shaft versus an eccentric coupling.
The LVDT Probe
Bluetooth connector
Rechargeable battery pack
Three-joint articulated arm which attaches to a magnetic base (base not included)
Carrying case
With Fixturlaser ECO, comes the affordability and durability for shaft alignment. It is one the most affordable well reknowned Product for the brand of Fixturlaser.
Housing, material: ABS Plastic
Operating temperature: 0 to 40°C (32 to 104 °F)
Weight: 142 g (5,01 oz)
Battery unit dimensions: 44 mm x 91 mm x 33 mm (1.7" x 3.6" x 1.3")
Measuring pen dimensions: Length: 85 mm. (3,34")
Diameter: 8 mm (0,31")
Cable length: 400 mm (15,7")
Enclosure protection class: IP 65 (dust proof and protected again water jets
Measuring force: 0,70 N ± 25%
Repeatability: 0,15 µm
Measurement accuracy: ±MAX(5+|2*K|;|7*K|) µm
Diameter, measuring tip: Ø 3 mm (0,12")
Thermal drift: 0,25 µm/°C
Wireless communication: Bluetooth transmitter/receiver Class I
Communication range: 10 m (33 ft)
Operating time: 11 hours of continuous operation
Battery charging time: 8 hours (at room temperature with system OFF)
Battery capacity: 10,4 Wh
Measurement Range: 0.098 inches
FIXTURLASER EVO
The evolution of laser shaft alignment towards simplicity and confidence continues with the Fixturlaser EVO.
Product Details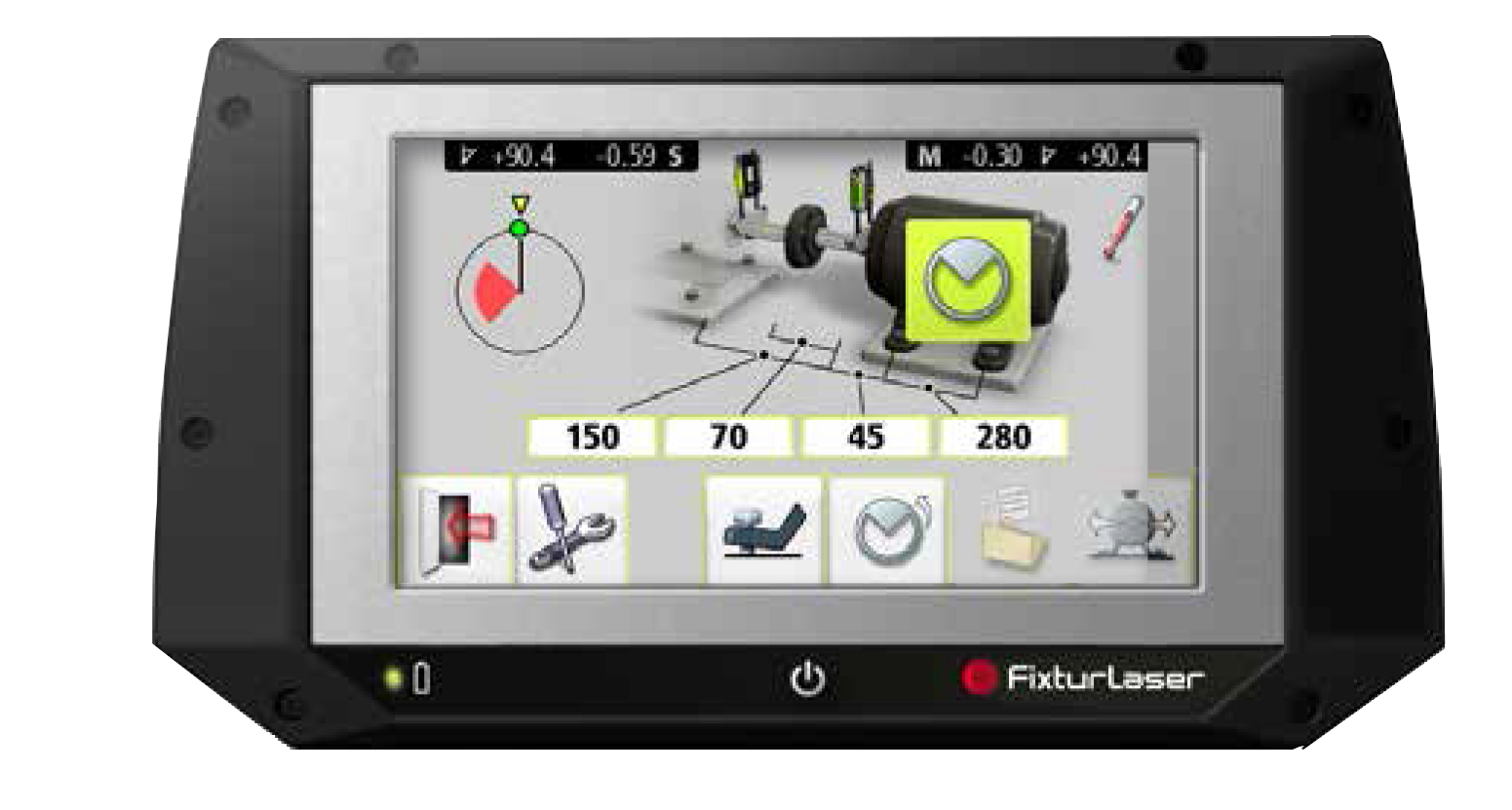 FIXTURLASER NXA PRO
Say hello to a future with the Fixturlaser NXA by your side and a more productive and sustainable production.
Think beyond what you thought was possible within shaft alignment and you will find Fixturlaser NXA. Our new product is a result of refined innovations, true commitment and pure usability.

The laser based shaft alignment system that has more muscles and more power than any other system in the market place.
Product Details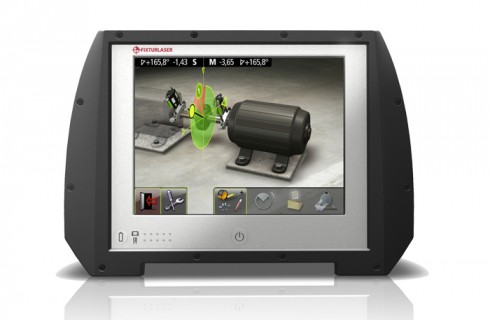 Fixturlaser SMC
Like no other, the Fixturlaser SMC is a portable, machinery diagnostic tool that allows mechanics and maintenance technicians to check the health of any rotating machine, as needed, in a matter of minutes. It requires no special training or certification and generates straightforward, simple machine diagnostic reports with both confidence and severity levels.
Product Details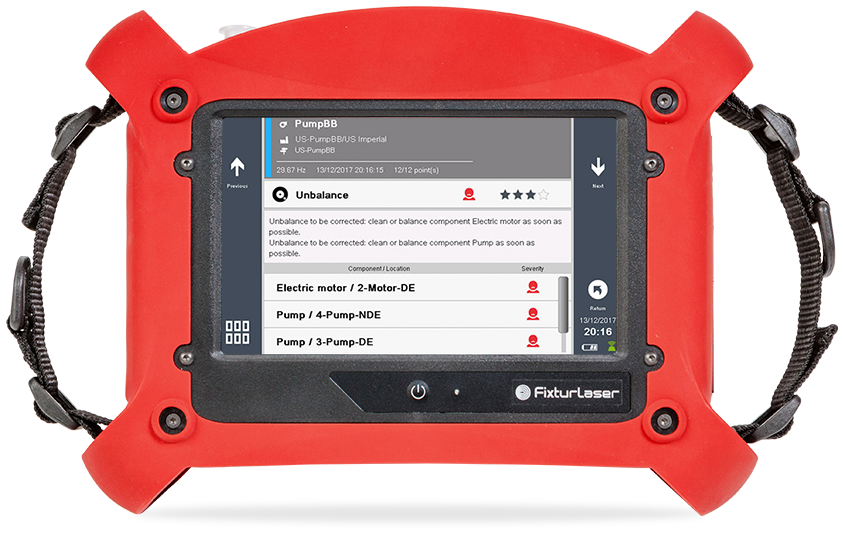 Interested in our shaft alignment devices or need advice?
Then please get in touch and we'll be glad to help.

T: +966 13 896 9012 | E: sales@irismt.com