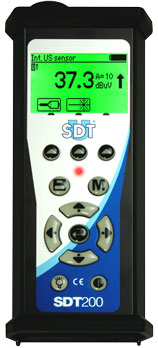 SDT200 The Affordable Ultrasound Solution For Any Application
Reducing your energy costs is a difficult challenge faced by many industries in today's economy. But, it doesn't have to be.
Undetected air or steam leaks, bearing failures and electrical panel faults cost you real money. There's a way to cut these extra expenses from your energy bill.
Preserve the health of your assets with the SDT200 ultrasound detector. Hear air leaks, trend and monitor the condition of your bearings, safely inspect electrical panels and schedule repairs on your own terms, long before they shut you down – all with ultrasound technology.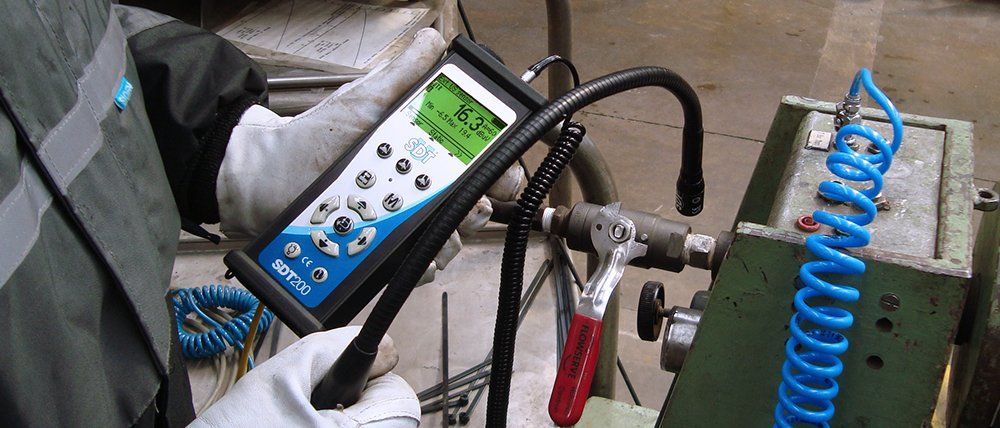 SDT270 Ultrasonic Detector: Reliability's Most Versatile Technology
Use your SDT270 ultrasound solution for a number of applications in your plant.
Bearing Monitoring

– Identify early-stage bearing defects to prevent unplanned failures.
Leak Detection – Find and fix leaks to cut your energy costs by 40%.
Electrical Systems – Scan your electrical systems for partial discharge faults.
Steam Traps – Identify failed steam traps that reduce system efficiency.
Valve Monitoring – Inspect valves to identify defect conditions.
Condition Monitoring – Keep a pulse on the condition of your plant's assets.
Marine Applications – Tightness testing and condition monitoring keeps your vessel "Ship Shape".
TankTest – Reveal leaks in underground storage tanks.
SDT200 Ultrasound Features
Built-in ultrasound sensor
Built-in temperature sensor with a laser pointer for pinpoint accuracy
Wide range of available airborne and contact sensors
Digital measurement display
Intuitive navigation with icon-based menu
Four condition indicators for more ways to interpret data
Predefined node tree with 4,000 measurement points
DataDump software transfers data to PC
Available in ATEX version
Device and software available in six languages (EN, FR, DU, GE, ES, IT)
SDT200 Product Brochure: Download Your Free Brochure To Learn More About The SDT200 Ultrasonic Solution
Interested in our shaft alignment devices or need advice?
Then please get in touch and we'll be glad to help.

T: +966 13 896 9012 | E: sales@irismt.com