FIXTURLASER EVO
ITEM # P-0256
The evolution of laser shaft alignment towards simplicity and confidence continues with the Fixturlaser EVO.

"Everything should be made as simple as possible, but not simpler." Albert Einstein

HIGHLIGHTS
Intuitive interface
5" Inch touch screen
Color coded results
Improved 3D animations with video game quality graphics
MEMS gyroscope built-in to both sensors
Large 30 millimeter 2nd generation scientific grade CCD sensors
Wireless Bluetooth® II built-in to small compact sensors
Lifetime warranty
Winner of 2014 Product of the Year Gold Award from Plant Engineering
Applications
The Fixturlaser EVO measures the need for horizontal alignment, but its real power is in helping correct misalignment. The dual sensors allow the EVO to continually read the true position of the shafts, even as uncontrolled movements are experienced during the alignment process. The benefit of this "true position sensing" is that it allows the user to complete the alignment using a Verti-Zontal™ move adjusting in both the vertical and horizontal planes without re-measuring between moves. Alignments can usually be completed in just one or two tries.
Utilities
Softcheck™: The Softcheck™ routine helps control for soft foot conditions. The EVO allows the user to go directly from Softcheck™ to measuring shaft alignment.
What's Included
Full VGA 5″ color display, TFT-LCD backlit, sunlight readable, with wide angle viewing technology 
M3 moveable machine transmitter/detector with 30mm CCD sensor and built-in Bluetooth II
S3 stationary machine transmitter/detector with 30mm CCD sensor and built-in Bluetooth II

EVO V brackets, including 4-85mm rods and 2-160mm chains

External power supply EVO built into carrying case
Carrying case – IP-65, high impact ABS
EVO tape measure
USB stick
Manuals – EVO
Lifetime warranty standard
FIXTURLASER EVO
The evolution of laser shaft alignment towards simplicity and confidence continues with the Fixturlaser EVO.
Product Details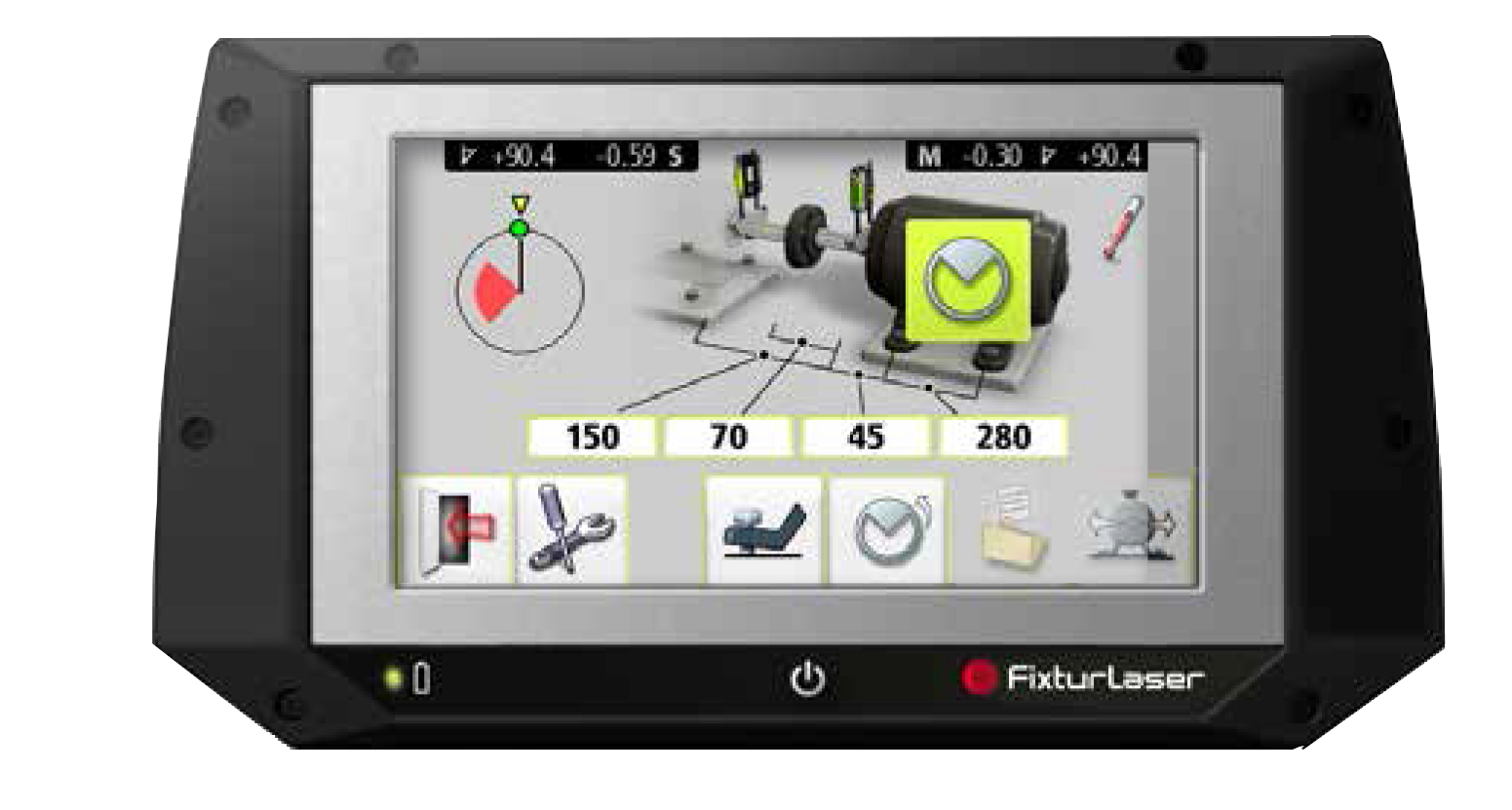 FIXTURLASER ECO
The Fixturlaser ECO is an affordable precision instrument created specifically for horizontal shaft alignment. In addition to providing Fixturlaser's industry-leading ease-of-use, the ECO comes with wireless sensor units, a 4" color display, rechargeable batteries and an IP65-certified design that can withstand harsh environments.
Product Details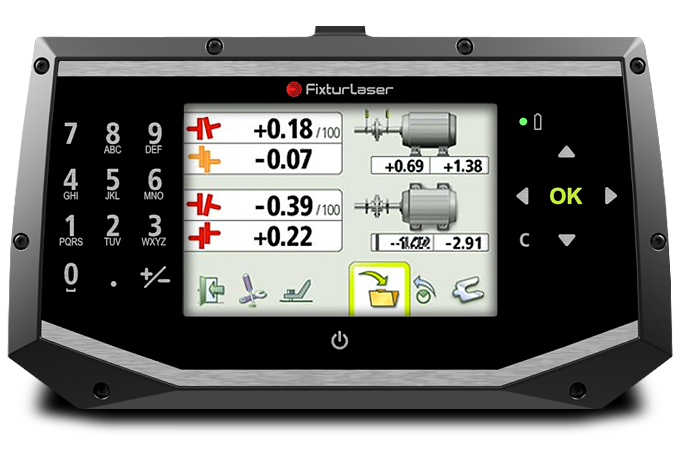 Fixturlaser SMC
Like no other, the Fixturlaser SMC is a portable, machinery diagnostic tool that allows mechanics and maintenance technicians to check the health of any rotating machine, as needed, in a matter of minutes. It requires no special training or certification and generates straightforward, simple machine diagnostic reports with both confidence and severity levels.
Product Details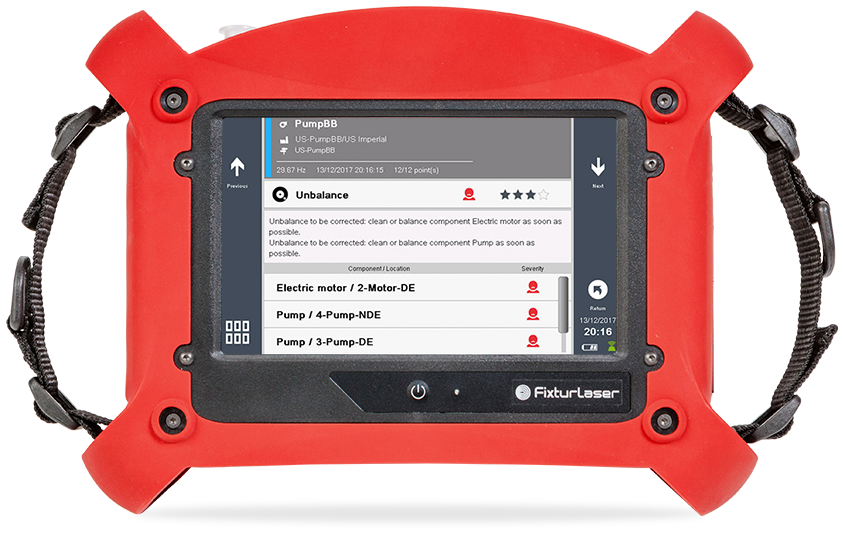 Interested in our shaft alignment devices or need advice?
Then please get in touch and we'll be glad to help.

T: +966 13 896 9012 | E: sales@irismt.com