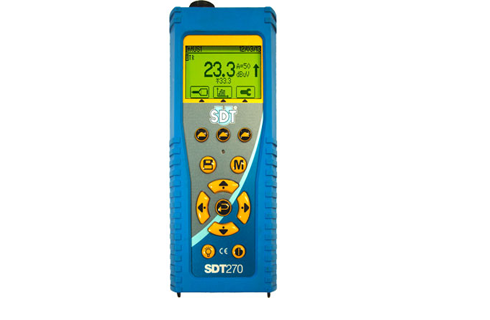 SDT270 Your Versatile, Portable Ultrasound Solution
It's a fact: All machines can fail. You need a solution that helps predict those failures early. Schedule your maintenance tasks on your terms. Let SDT help you take back control of your assets.
Whether it's in the form of equipment failures, unplanned production downtime or costly, last-minute repairs, you need a device that helps you maximize uptime, minimize costs and maintain control of your assets.
The SDT270 ultrasound detector provides greater insight into the health of your assets. It helps you control energy costs, predict failures, improve product quality and increase overall production uptime. With your SDT ultrasound solution, you have the ability to predict and prevent failures before they occur. Stop relying on the reactive, fire-fighting maintenance measures of the past and start a proactive approach.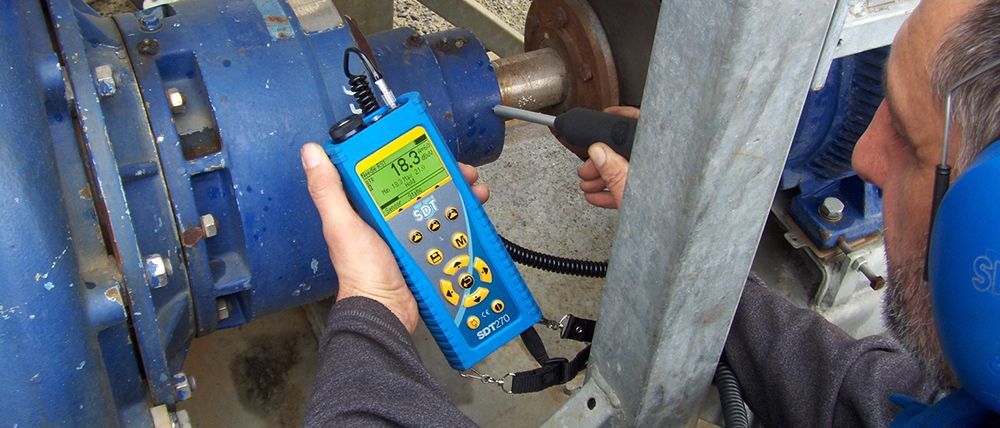 SDT's Building Blocks Concept Enables Flexibility
Concept Enables Flexibility The SDT270 ultrasound solution remains true to our reputation for intelligent instrument design. SDT's Building Blocks concept combines options for hardware flexibility, software for data management and sensors that promote ergonomics, safety and ease of use. The SDT270, in combination with the Ultranalysis Suite, maintains simplicity for those who need it while providing sophistication for those who want it.
SDT270 Ultrasonic Detector: Reliability's Most Versatile Technology
Use your SDT270 ultrasound solution for a number of applications in your plant.
Bearing Monitoring

– Identify early-stage bearing defects to prevent unplanned failures.
Leak Detection – Find and fix leaks to cut your energy costs by 40%.
Electrical Systems – Scan your electrical systems for partial discharge faults.
Steam Traps – Identify failed steam traps that reduce system efficiency.
Valve Monitoring – Inspect valves to identify defect conditions.
Condition Monitoring – Keep a pulse on the condition of your plant's assets.
Marine Applications – Tightness testing and condition monitoring keeps your vessel "Ship Shape".
TankTest – Reveal leaks in underground storage tanks.
SDT270 Ultrasound Features
Measures ultrasound, vibration, RPM, humidity and temperature from one instrument
Two channel inputs to connect ultrasound and multifunction sensors with accessories simultaneously
Unmatched accuracy and repeatability for reliable trending and analysis in ultrasound detection and measurements
Upgradeable firmware to grow with your needs
Planned and Conditional Survey modes to guide you logically through your plant
Device and software available in six languages (EN, FR, DU, GE, ES, IT)
IP-addressable to access Internet support and training
SDT270 Product Brochure: Download Your Free Brochure To Learn More About The SDT270 Ultrasonic Solution
Interested in our shaft alignment devices or need advice?
Then please get in touch and we'll be glad to help.

T: +966 13 896 9012 | E: sales@irismt.com