B&K TYPE 2270 SOUND LEVEL METER / ANALYZER
B&K Type 2270 Sound Level Meter is our flagship measuring instrument and analyzer. Equipped with two microphones, or two accelerometers, or one of each, B&K Type 2270 offers all the functionality as Type 2250 - with the addition of being capable of simultaneous measurements. In addition, tight phase matching between the two channels, allow Type 2270 to be used as a sound intensity analyzer.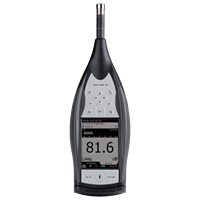 Type 2270-S
Two-Channel Sound Level Meter / Analyzer
B&K Type 2270-S is a two-channel sound level meter and analyzer, designed for class 1 measurement accuracy with tight phase matching, when conducting measurements using both channels.
Interested in our shaft alignment devices or need advice?
Then please get in touch and we'll be glad to help.

T: +966 13 896 9012 | E: sales@irismt.com