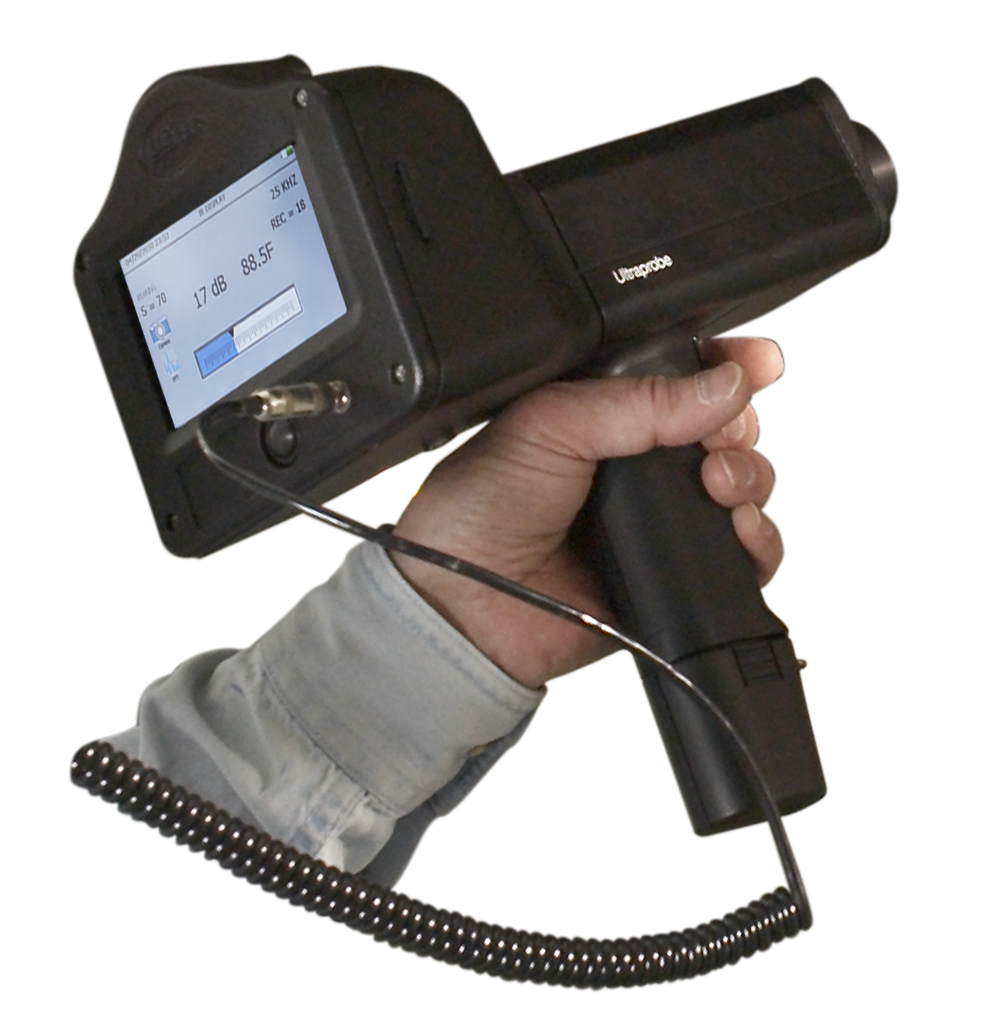 Ultraprobe® 15,000 Touch
Experience the Ultraprobe® 15,000 Touch – Years Ahead of Its Time. Miles Ahead of the Competition.
What would the future be like if equipment was tested so effectively, so safely, so intuitively that catastrophic failure and energy waste became terms of the past?
For the past three decades, the manufacturers at UE Systems have been working on a super detection system that combines state-of-the-art technology with each and every known plant inspection requirement (as indicated by our clients) – in order to create an entire ultrasonic condition monitoring laboratory – to fit in the palm of your hand.
Touch Screen Technology
Plan/Review Routes, Images and Sounds On-board
Multiple Data Screens: dB/Temperature/ Spectral Analysis
Take Temperature with Infrared Thermometer
Adjust Emissivity
Analyze Conditions with On-board Spectral Analyzer
Photograph Test Points with On-board Camera
Pinpoint Locations with Laser Pointer
Review Alarm Groups & Generate Reports
Store Data, Sounds, and Images
Review Historical Record Data
Use for ALL Plant Applications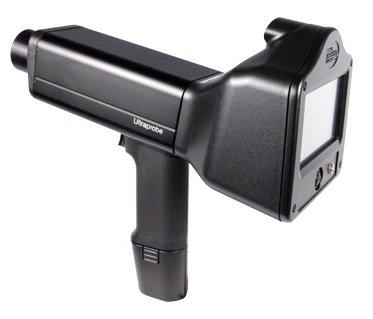 Hardware
Ultraprobe® 15,000 Touch Hardware
Place all of Your Inspection Needs in the Palm of Your Hand!
If you have not yet experienced UE Systems' pistol-grip digital ultrasonic detection instruments, you haven't experienced truly turnkey route inspection. Anything is possible with the Ultraprobe® 15,000 Touch inspection instrument. Its ergonomically enhanced hardware makes this Ultraprobe easy to control, simple to use, and extremely accurate. Powered by the most advanced software package ever developed for portable PdM/Energy and leak inspection this remarkable system includes all your analytical tools for data, images, temperature and Spectral sound analysis. It is truly an "ultrasound inspection laboratory" that fits in the palm of your hand.
FRONT VIEW
Infrared Thermometer
Laser Pointer
Camera with Flash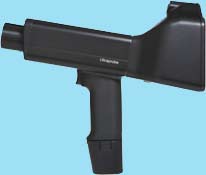 SIDE VIEW
Instrument Trigger
Battery Pack / On/Off Button
Test Module Receptacle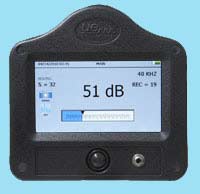 Ultraprobe® 15,000 Touch Screen
Truly an ultrasonic condition monitoring laboratory that fits in the palm of your hand, the Ultraprobe® 15,000 Touch is so sophisticated and so advanced, it's easy to use.
The center piece of the Ultraprobe 15,000 is touch screen technology. A true "full-service inspection system", you will be amazed at how many different ways you can use it, as well as how many different applications it can be used for. Touch an icon and the world of ultrasonic inspection opens for you.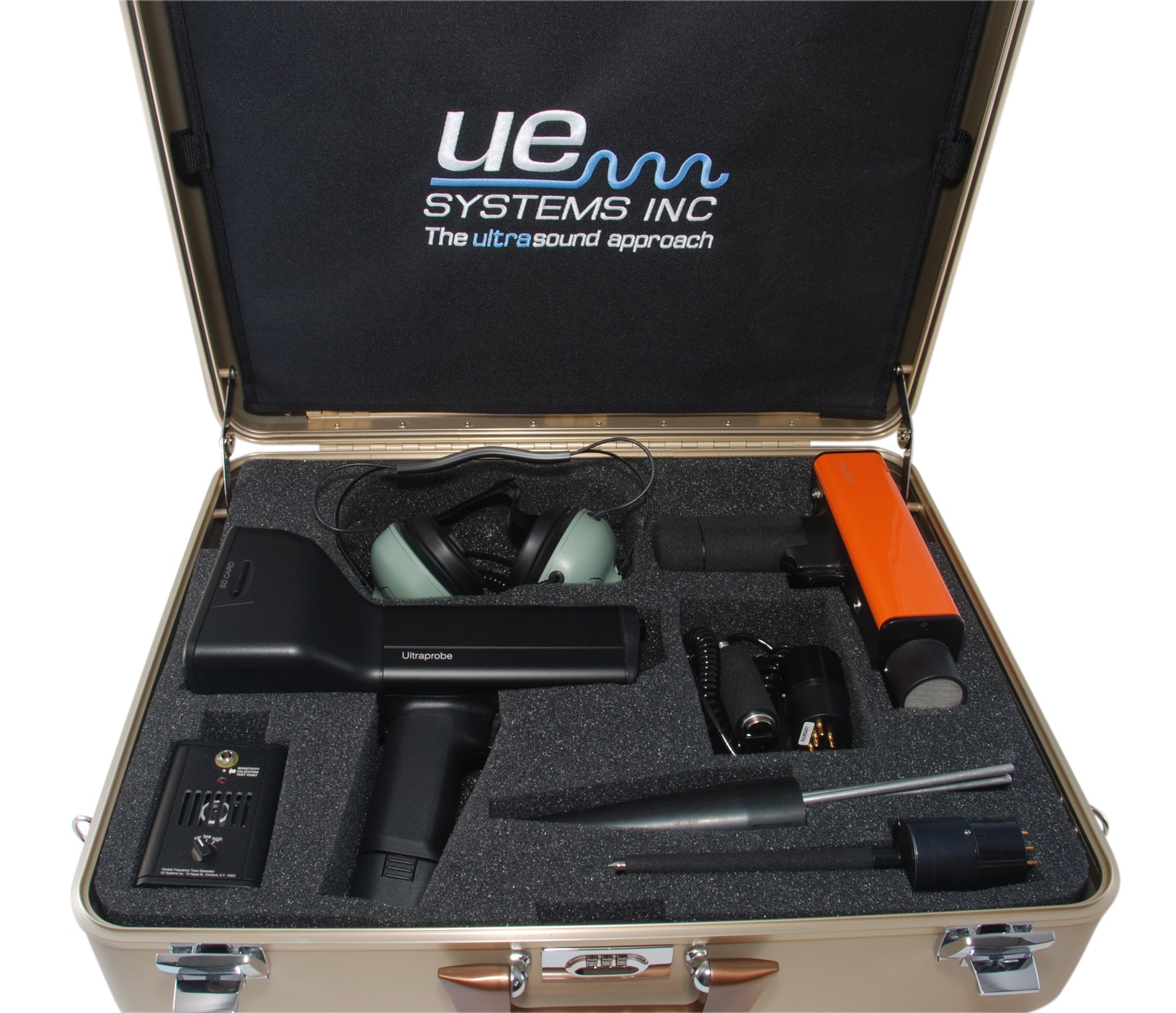 Complete Kit
Ultraprobe® 15,000 Touch Complete Detection Kit
The Ultraprobe 15,000 Kit comes loaded with all the accessories you'll need for effective condition monitoring.
The kit includes:
The Ultraprobe housing with camera
IR thermometer
Laser pointer
On-board Spectral Analyzer
Sound recording
On-board data logging
Touch Screen technology
Specialized displays
SD Card and Compact Flash Card Reader
Plus
The patented UE Trisonic Scanning Module
A Stethoscope (Contact) Module
Stethoscope Extension Rods
Hard hat style acoustic isolating headphones
A Long Range Module
A RAS-MT Remote Access Sensor with Magnetic Mount Transducer
A spare Lithium Ion Rechargeable battery
Recharging Pod
Ultratrend DMS Data Management Software
UE Spectralyzer Spectral Analysis Software
Battery recharger
Instructions
A Zero-Halliburton Carrying Case
Technical Specs
Ultraprobe® 15,000 Touch technical features and benefits:
Construction:
Hand-held pistol type made with coated aluminum and ABS plastic
Circuitry:
Solid State Analog and SMD Digital Circuitry with temperature compensation and true RMS conversion
Frequency Range:
20 kHz to 100 kHz (tunable in 1 kHz increments)
Response Time:
Display:
QVGA Touch Screen – IR, Laser Pointer, Camera, Spectrum Analyzer
Sound Recording:
WAV File Format
IR Temperature:
-20°C to 500°C ( -4°F to 932°F )
Camera:
2.0 Mega Pixel
Laser Pointer:
All but Europe:
OutputEurope Only:
Output
Memory:
400 storage locations
Battery:
Lithium ION Rechargeable
Operating Temperature:
32° F to 122° F (0° C to 50° C)
Output(s):
Calibrated heterodyned output, decibel (dB) frequency, SD card
Probes:
Trisonic Scanning Module, Stethoscope Module, Long Range Module and RAS-MT
Headset:
Deluxe noise attenuating headphones for hard hat use
Indicators:
dB, Frequency, Battery Status, and 16 Segment Bar Graph
Sensitivity:
Detects .005″ (.127 mm) diameter leak @ 5 psi (.34 bar) at a distance of 50 feet (15.24m)
Threshold*:
1 x 10-2 std. cc/sec to 1 x 10-3 std. cc/sec
Dimensions:
Complete kit in Zero Halliburton aluminum carrying case 21.5″ x 18.5″ x 8″ (55 x 47 x 20 cm)
Weight:
Pistol Unit: 2.35 lbs. (1.1 kg)
Complete carrying case: 19 lbs. (8.6 kg)
Warranty:
1 year parts/labor standard, 5 years with returned completed warranty registration card
Display Modes:
dB (main), IR, ABCD, Spectrum and Application Specific,
Spectrum Analyzer (modes): Spectrum, Time Series & Dual Specific
Download Brochure
Technical Datasheet
Download Falcon Technical Datasheet
FALCON
Packing in ONEPROD's 30 years of experience in the condition monitoring of rotating equipment, FALCON is ...
Product Details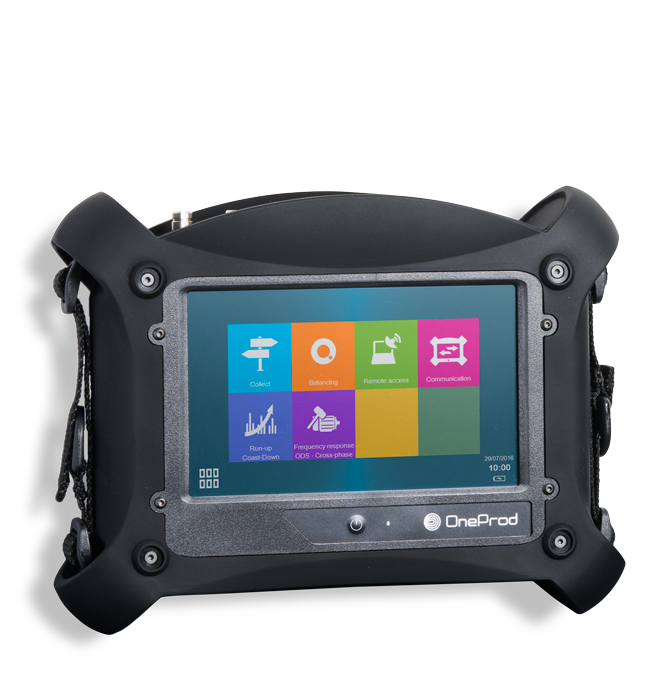 Eagle
ONEPROD EAGLE is a wireless monitoring system for critical rotating machinery. It measures automatically vibration ....
Product Details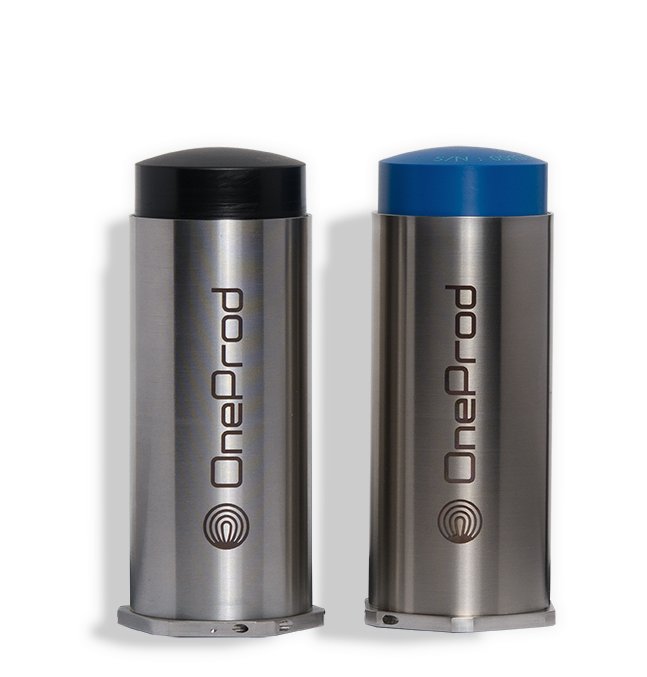 MVX
ONEPROD MVX system is intended for continuous multi-channel monitoring solution for critical rotating equipment...
Product Details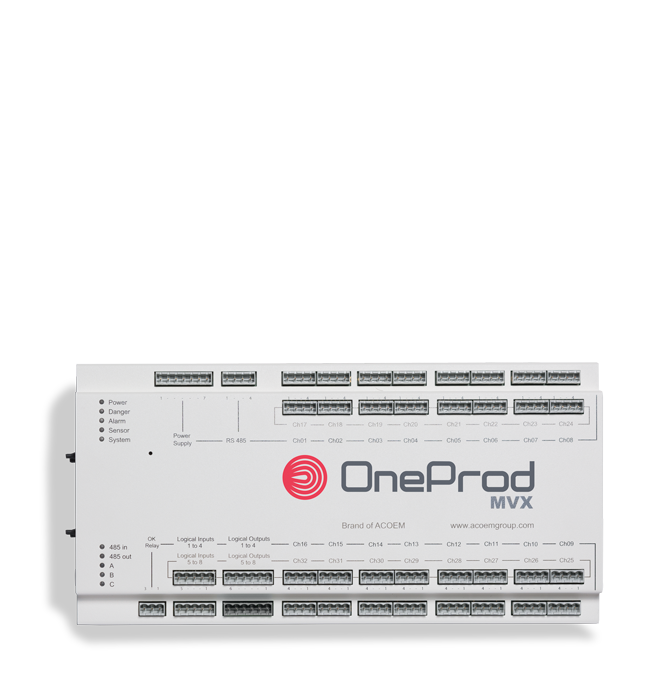 Interested in our shaft alignment devices or need advice?
Then please get in touch and we'll be glad to help.

T: +966 13 896 9012 | E: sales@irismt.com