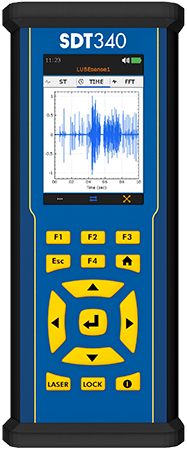 SDT340 and UAS Lite
Detect, Trend, and Analyze Ultrasound and Vibration.
Enhance productivity in the field with on-screen time signal, spectrum, split screen view, and icon navigation.
The 3.5'' color display gives you a crystal clear view in the darkest conditions.
Experience enhanced impact detection with focUS Mode. See defects others simply cannot.
Record time waveform data up to 10 minutes in duration with enhanced signal data.
Pan and expand your time signal or spectrum and list the highest values to improve in-field diagnosis.
Recall historical data for trending and alarming in-the-field acquisition.
Cut the cord with SDT340's high definition Bluetooth headphones.
The intuitive interface to UAS4.0 allows for data collection in "off-route" mode.
UASlite
UASlite is a data storage an analysis program to manage the data collected from the SDT340
Create data trees and assign sensors in real-time on the SDT340
Analyze the collected data's Timewaveform and Specrtum (FFT) with Delta Cursors and Periodic Cursors
Trend static data with SDT's 4CI condition indicators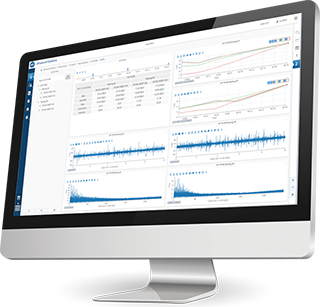 Interested in our shaft alignment devices or need advice?
Then please get in touch and we'll be glad to help.

T: +966 13 896 9012 | E: sales@irismt.com