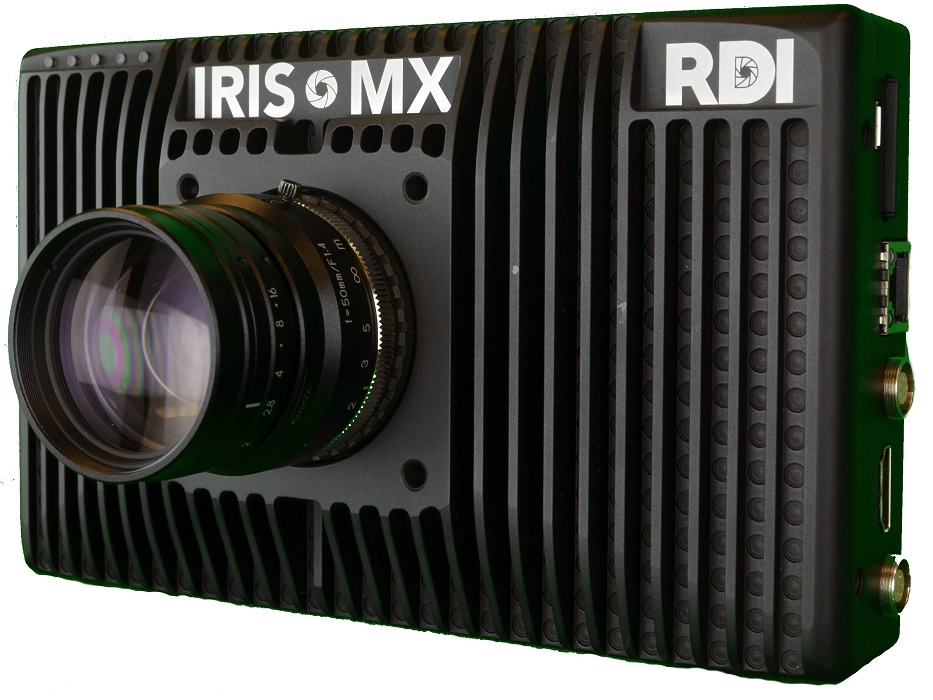 IRIS - MX Motion Amplification System
The Iris MX™ from RDI Technologies expands upon its revolutionary Iris M™ product to open up the world of Motion Amplification® to high-speed applications. Like the Iris M, the Iris MX utilizes the millions of pixels in today's modern cameras to measure deflection, displacement, movement, and vibration not visible to the human eye. The Iris M covers a wide range of faults in machine condition monitoring but with the addition of the Iris MX, we have you covered no matter what the speed of your machine.
Displacement and Frequency Measurement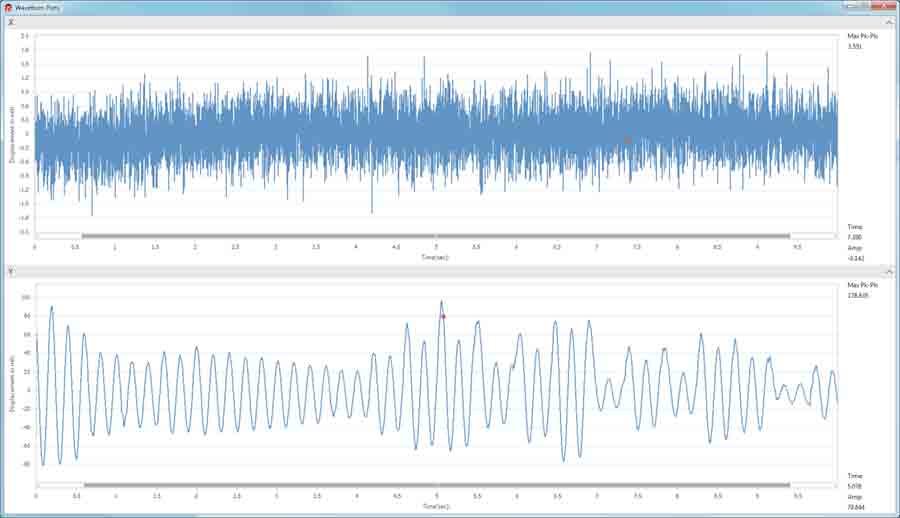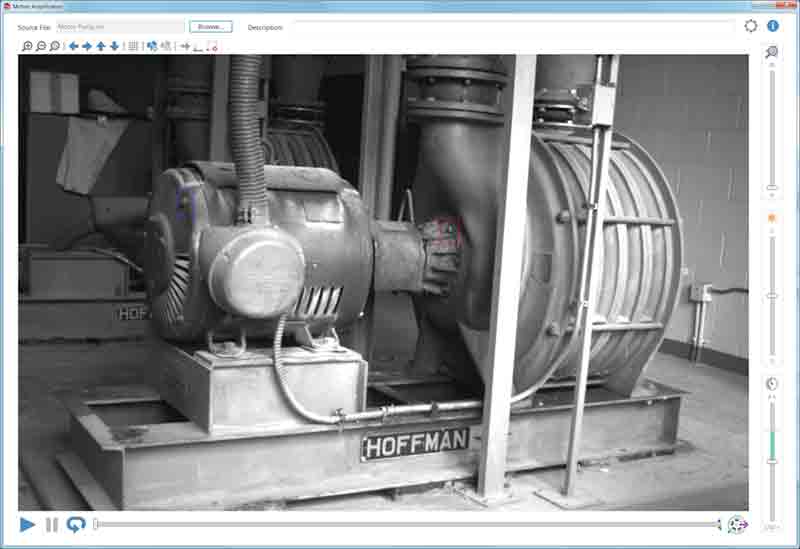 This software module allows you to draw regions of interest and return a time waveform and spectrum in both the horizontal and vertical directions from those locations. Also included are new features in the acquisition software that assist in making measurements designed for displacement.
Motion Explorer for the Iris MX
This application allows you to manage all of your Motion Amplification® data from one place. You will now be able to preview your recordings before opening them, organize your data in a hierarchical structure, and associated files such as PDFs and MP4s with your recordings.
Other features include:
Region-Based Motion Amplification® – Users can overlay shapes to define any region where the Motion Amplification® software has been applied.
Image Thresholds – Users can choose what portion of the camera's available dynamic range is displayed on the screen and exported into the MP4.
Rotate Image – Users can rotate the collected recordings by 90°, 180°, and 270° and the acquisition software shows a live preview of the rotated view
Multiple Distance Measurements – Users can drop pins on multiple locations and enter associated distances to be retrieved in the Motion Amplification® software for analysis of multiple locations
Motion Studio for the Iris MX System
The new Motion Studio Update gives you the ability to create more powerful videos with RDI's Motion Amplification® software. Add spectra and waveforms to your videos, show multiple views from a single screen, and edit your videos straight from video editor screen. Motion studio gives you all the tools for your reports.
Frequency Based Filtering for the Iris MX
The Iris MX™, allows users to isolate individual frequencies in RDI's Motion Amplification® software. Combinations of filters can be applied to isolate multiple frequencies. Filtering is performed graphically by the user through a color-coded spectrum. The spectrum represents the displacement for a region of interest in the video data. Simply drag the cursor representing a filter's cutoff frequency on the spectrum to apply the filters to any frequency.
Additional Features Include:
Orbit Plots – Displays motions at a location in the data on an X-Y plot.
Simpler ROI drawing – Drawing an ROI with the mouse has been updated to make displacement measurements more intuitive.
Record data sets based on time instead of the number of frames.
Addition of CPM units.
Ability to export time waveforms to .csv files.
FALCON
Packing in ONEPROD's 30 years of experience in the condition monitoring of rotating equipment, FALCON is ...
Product Details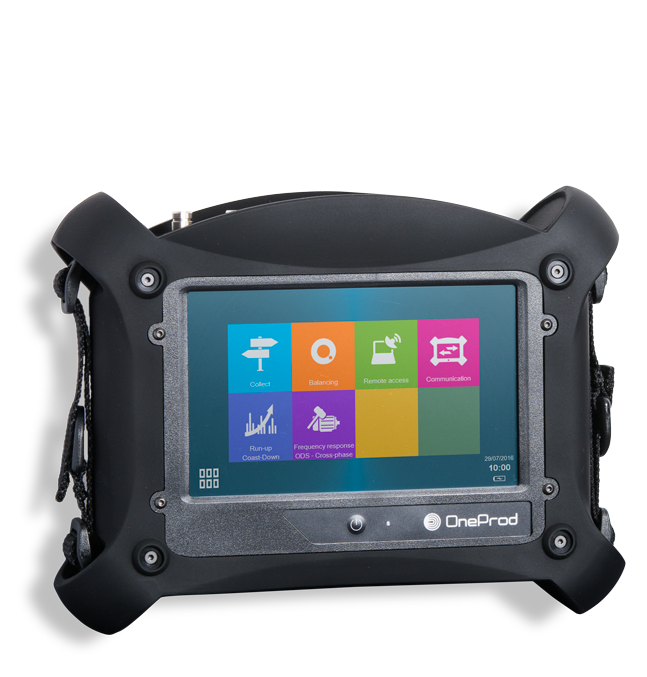 Eagle
ONEPROD EAGLE is a wireless monitoring system for critical rotating machinery. It measures automatically vibration ....
Product Details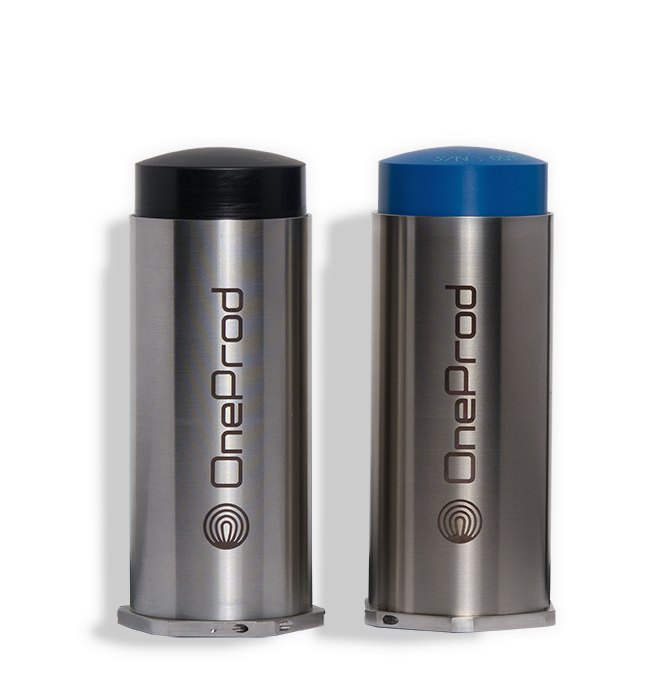 MVX
ONEPROD MVX system is intended for continuous multi-channel monitoring solution for critical rotating equipment...
Product Details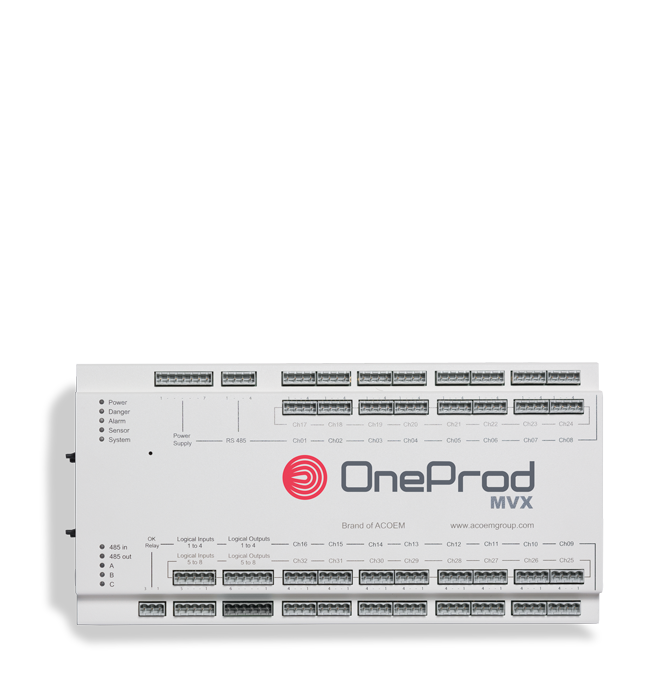 Interested in Motion Amplification System or need advice?
Then please get in touch and we'll be glad to help.

T: +966 13 896 9012 | E: sales@irismt.com