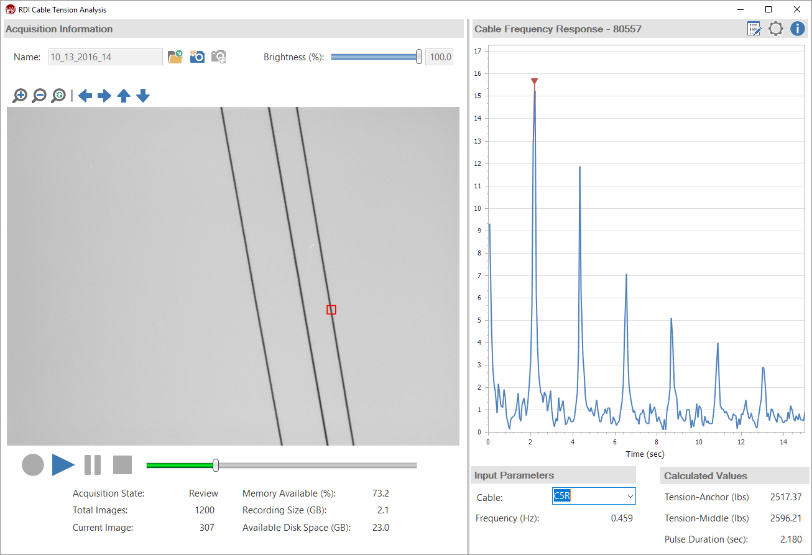 CableView™ Tension Meter
RDI's CableView™ Tension Meter is a revolutionary cable tension measurement tool. The system is completely non-contact, utilizing a camera to measure the tension of guy wires. The tool uses industry approved methodologies* and removes human error by relying on precision measurement from video. It is easy to use, safer, saves time, and provides more accurate/repeatable results than the current industry standard.
Benefits
TIA approved Method – RDI's CableView™ tool utilizes approved methods and equations from TIA guidelines.*
Speed – Measure multiple cables at once. An entire anchor point can be measured from a single recording of less than a minute.
Accuracy – Eliminates the human error from the pulse/sway method. Accuracy down to 1 millisecond in timing.
3rd Party Support – RDI's CableView™ Tension Meter tool integrates with Crown Castle's Twist, Plumb and Tension Spreadsheet. Import an entire tower's data from the spreadsheet and export tensions directly to the Crown Castle spreadsheet. All with a couple of click of the mouse.
Data Transparency – Data plots can be exported for each measurement for reporting purposes, verifying data integrity to the tower owner.
Contact us today for more information or a quote for the CableView Tension Meter!
FALCON
Packing in ONEPROD's 30 years of experience in the condition monitoring of rotating equipment, FALCON is ...
Product Details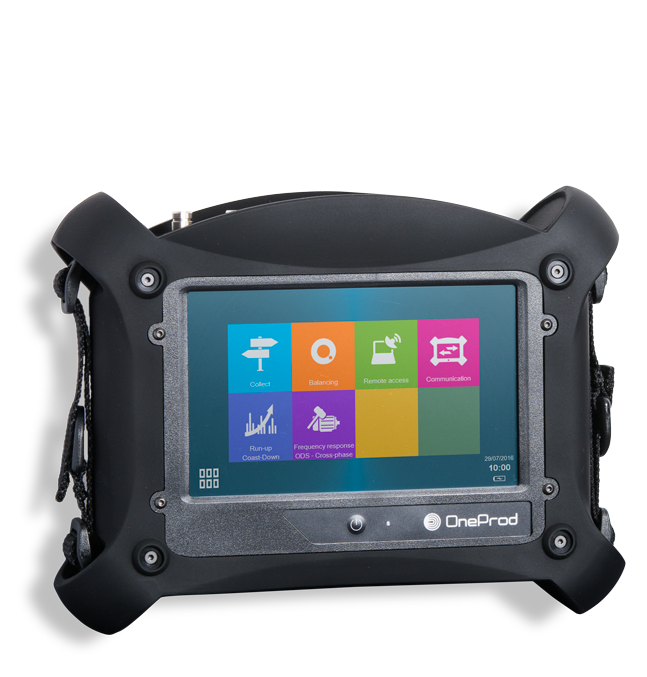 Eagle
ONEPROD EAGLE is a wireless monitoring system for critical rotating machinery. It measures automatically vibration ....
Product Details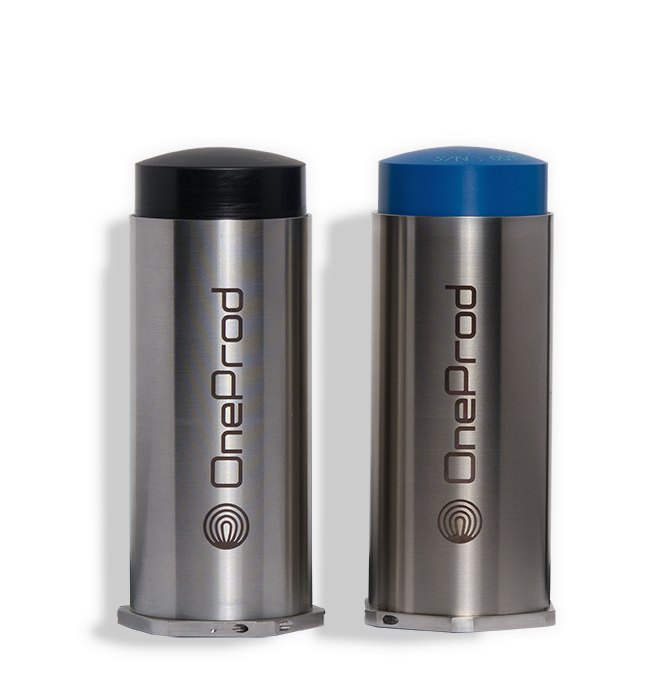 MVX
ONEPROD MVX system is intended for continuous multi-channel monitoring solution for critical rotating equipment...
Product Details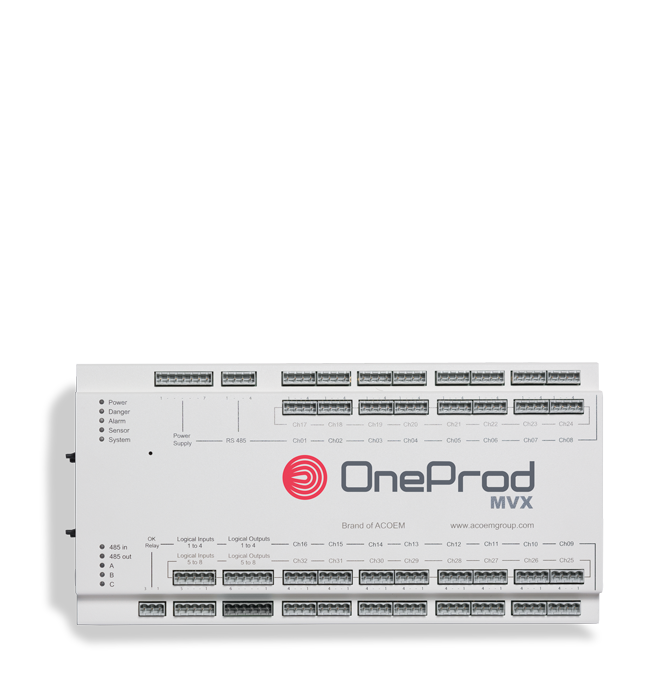 Interested in Motion Amplification System or need advice?
Then please get in touch and we'll be glad to help.

T: +966 13 896 9012 | E: sales@irismt.com