Epoxy Mica Capacitors (EMC Sensor) – Partial Discharge Monitoring
Iris Power Epoxy Mica Capacitors (EMC) are designed to detect Partial Discharge activity in motors, generators, switchgear and isolated phase bus while not imposing on the machine's operation or reliability in any way.
Iris Power's 80 pF EMCs are designed to block the 50/60 Hz power frequency and allow only high frequency (>40MHz) signals to pass through, be collected and analyzed by an appropriate Iris Power portable instrument or continuous monitor.
Product Overview
Iris Power Epoxy Mica Capacitors are sensors for monitoring Partial Discharge Across Motors, Generators, Switchgear, Dry Type Transformers and Isolated Phase Bus
Iris provides the sensors, instruments, diagnostic software and services needed to ensure your condition monitoring program provides the information required for you to understand the health of your hydro generators, prioritize corrective measures and plan maintenance outages prior to failures.
Technical Specs
Ultraprobe® 15,000 Touch technical features and benefits:
Construction:
Hand-held pistol type made with coated aluminum and ABS plastic
Circuitry:
Solid State Analog and SMD Digital Circuitry with temperature compensation and true RMS conversion
Frequency Range:
20 kHz to 100 kHz (tunable in 1 kHz increments)
Response Time:
Display:
QVGA Touch Screen – IR, Laser Pointer, Camera, Spectrum Analyzer
Sound Recording:
WAV File Format
IR Temperature:
-20°C to 500°C ( -4°F to 932°F )
Camera:
2.0 Mega Pixel
Laser Pointer:
All but Europe:
OutputEurope Only:
Output
Memory:
400 storage locations
Battery:
Lithium ION Rechargeable
Operating Temperature:
32° F to 122° F (0° C to 50° C)
Output(s):
Calibrated heterodyned output, decibel (dB) frequency, SD card
Probes:
Trisonic Scanning Module, Stethoscope Module, Long Range Module and RAS-MT
Headset:
Deluxe noise attenuating headphones for hard hat use
Indicators:
dB, Frequency, Battery Status, and 16 Segment Bar Graph
Sensitivity:
Detects .005″ (.127 mm) diameter leak @ 5 psi (.34 bar) at a distance of 50 feet (15.24m)
Threshold*:
1 x 10-2 std. cc/sec to 1 x 10-3 std. cc/sec
Dimensions:
Complete kit in Zero Halliburton aluminum carrying case 21.5″ x 18.5″ x 8″ (55 x 47 x 20 cm)
Weight:
Pistol Unit: 2.35 lbs. (1.1 kg)
Complete carrying case: 19 lbs. (8.6 kg)
Warranty:
1 year parts/labor standard, 5 years with returned completed warranty registration card
Display Modes:
dB (main), IR, ABCD, Spectrum and Application Specific,
Spectrum Analyzer (modes): Spectrum, Time Series & Dual Specific
Download Brochure
Technical Datasheet
Download Falcon Technical Datasheet
FALCON
Packing in ONEPROD's 30 years of experience in the condition monitoring of rotating equipment, FALCON is ...
Product Details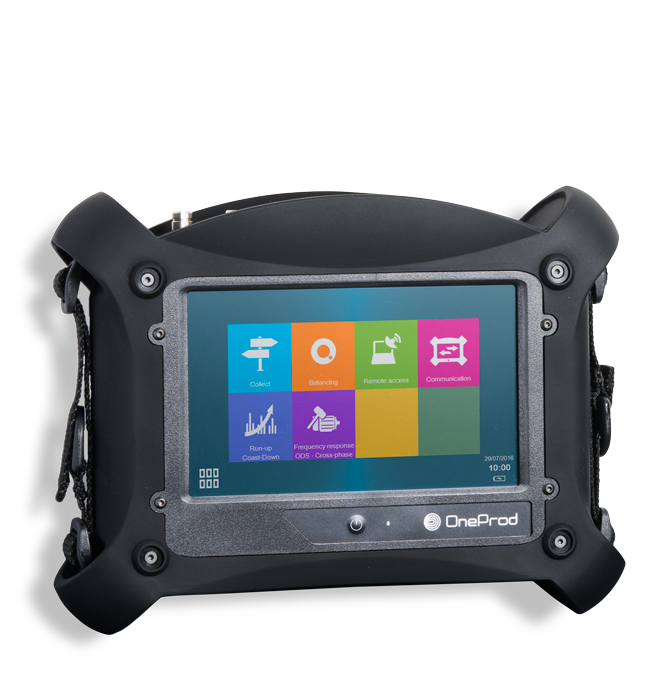 Eagle
ONEPROD EAGLE is a wireless monitoring system for critical rotating machinery. It measures automatically vibration ....
Product Details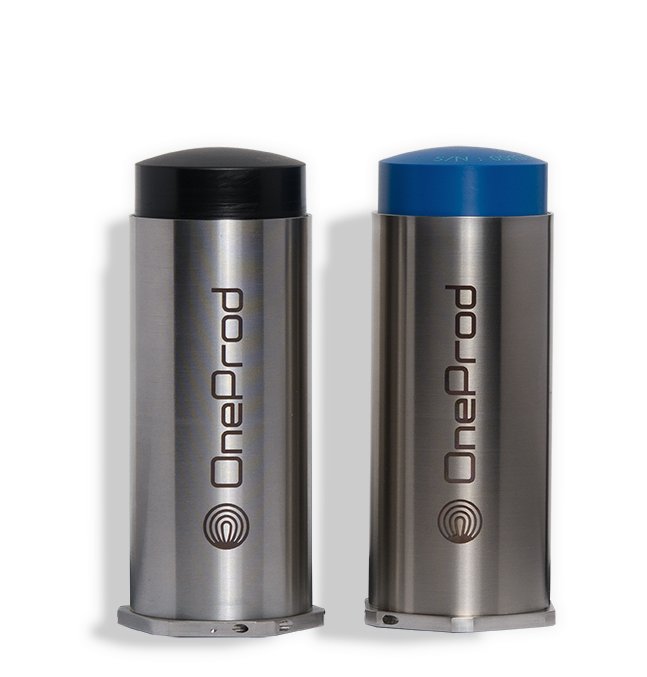 MVX
ONEPROD MVX system is intended for continuous multi-channel monitoring solution for critical rotating equipment...
Product Details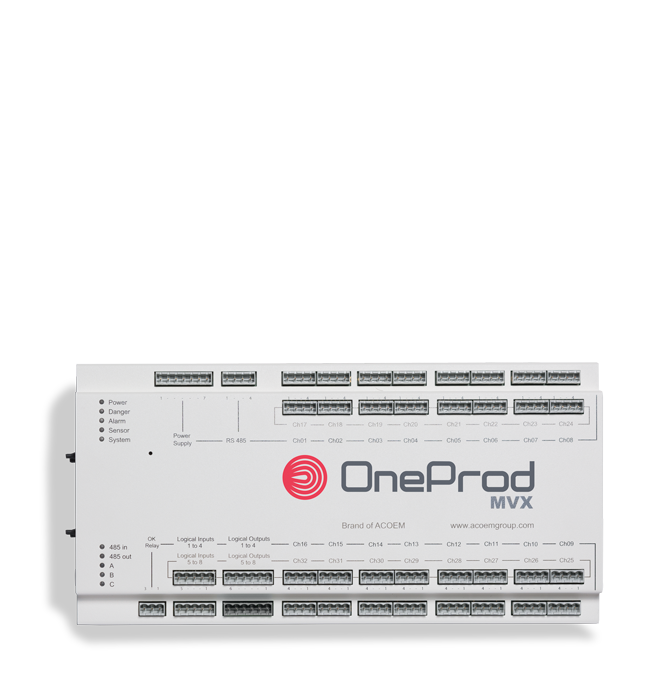 Interested in our shaft alignment devices or need advice?
Then please get in touch and we'll be glad to help.

T: +966 13 896 9012 | E: sales@irismt.com