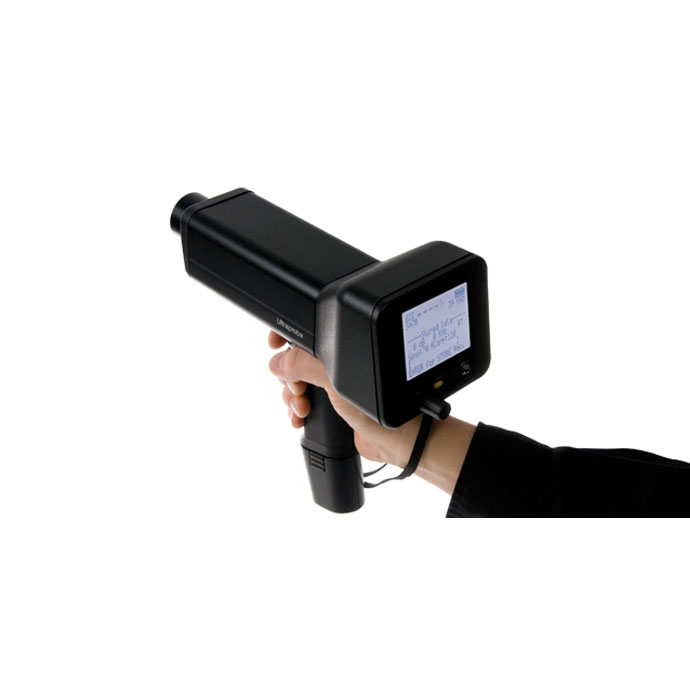 Ultraprobe® 10,000 Touch
One of the worlds' most advanced digital ultrasonic detection systems
Inspect – Record Sounds – Store Information – Manage Data
The Ultraprobe® 10,000 brings Ultrasound Inspection technology to a whole new level. With this one system, inspectors can perform condition analysis, record sounds, store and manage data.
The Ultraprobe 10,000 Has On-board Sound Recording
With the push of a button, record a sound sample directly into the instrument and link it to one of 400 record files stored in the Ultraprobe.
With The Ultraprobe 10,000 System, Test The Way You Want
Specialized Application Screens
Adjustable On/Off Features
Connect to External Devices
Flexible Reporting Options
Key Features
ULTRAPROBE® 10,000 is a Complete Ultrasonic Asset Management System
Something for Everybody: Whatever you're going to test, the Ultraprobe 10,000 has application-specific software for you. With the "click" of a button you can select an Application with Specialized fields for accurate reporting and analysis.
Select any of 6 applications: Generic, Leak Valves, Bearings, Electrical or Steam and the Ultraprobe 10,000 automatically sets relevant fields for your data logging convenience. All stored data is easily downloaded to the Ultratrend DMS software
What Do You Want to Test Today?
Practically everything you'll need for specialized inspection is included with the Ultraprobe 10,000 Inspection System; LRM with laser sight and more!
LONG RANGE MODULE: will double the detection distance of the standard Trisonic Scanning Module and enhance performance for any electrical or leak inspection job. With a 10° field of view, you can pinpoint the exact location of a problem at a safe distance; no need to climb ladders or use a lift.
Expand your inspections.
In addition to on-board data logging, the Ultraprobe 10,000 accepts and stores data from external devices such as thermometers and tachometers.
RAS-MT REMOTE ACCESS SENSOR MAGNETIC MOUNT TRANSDUCER: comes with cable, which allows users to inspect hard-to-reach test points. In addition, it provides for consistency of results by eliminating variables such as angle of approach and contact probe pressure.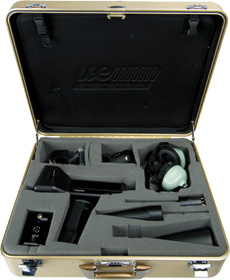 Complete Kit
Ultraprobe® 10,000 Complete Detection Kit
The Ultraprobe 10,000 Kit comes loaded with all the accessories you'll need for effective condition monitoring.
Ultraprobe housing with on-board sound recording, on-board data logging
"Spin & Click" technology for function controls
SD Card and SD Card Reader
Patented UE Trisonic Scanning Module
Stethoscope (Contact) Module
Hard hat style acoustic isolating headphones
Long Range Module with laser sight
RAS-MT Remote Access Sensor with Magnetic Mount Transducer
Ultratrend DMS Data Management Software*
UE Spectralyzer Spectral Analysis Software*
Battery recharger
Zero-Halliburton Carrying Case
Warble Tone Generator
Rubber Focusing Probe for Narrowing Reception Field & for Shielding Competing Ultrasound
RAM Adaptor enabling the UP-10,000 to read RAS sensors
Holster Set
Spare battery
UE-POD Charging Station
Digital LCD display and LED Backlight
Technical Specs
Ultraprobe® 10,000 Technical Specifications
Standard specifications for the Ultraprobe® 10,000 include:
Construction: Hand-held pistol type made with coated aluminum and ABS plastic
Circuitry: Solid State Analog and SMD Digital Circuitry with temperature compensation and true RMS conversion
Frequency Range: 20 kHz to 100 kHz (tunable in 1 kHz increments)
Response Time: Display: 128 x 64 LCD with LED Backlight
Memory: 400 storage locations
Battery: Lithium Ion Rechargeable
Operating Temperature: 32° Farenheit to 122° Farenheit (0° Celcius to 50° Celcius)
Output(s): Calibrated heterodyned output
Probes: Trisonic Scanning Module, Stethoscope Module & Long Range Module
Headset: Deluxe noise attenuating headphones – Hard Hat Version
Indicators: dB, Frequency, Battery Status, and 16 Segment Bar Graph
Sensitivity: Detects .005″ (.127 mm) diameter leak @ 5 psi (.34 bar) at a distance of 50 feet (15.24m)
Threshold: 1 x 10-2 std. cc/sec to 1 x 10-3 std. cc/sec
Dimensions: Complete kit in Zero Halliburton aluminum carrying case 21.5″ x 18.5″ x 8″ (55 x 47 x 20 cm)
Weight: Pistol Unit: 2.35 lbs. (1.1 kg) Complete carrying case: 19 lbs. (8.6 kg)
Warranty: 1 year parts/labor standard, 5 years with returned completed warranty registration
Display Modes: Real Time, Snap Shot, Peak Hold, Storage Display, Application specific
Covered by one or more of the following patents: 051115, 0303776, 0315199, 1206586, 1297576, 1881263, 2562758, 2689339, 4416145, 4823600, 5955670, 6122966, 6339961, 6341518, 6415645 and others pending.
FALCON
Packing in ONEPROD's 30 years of experience in the condition monitoring of rotating equipment, FALCON is ...
Product Details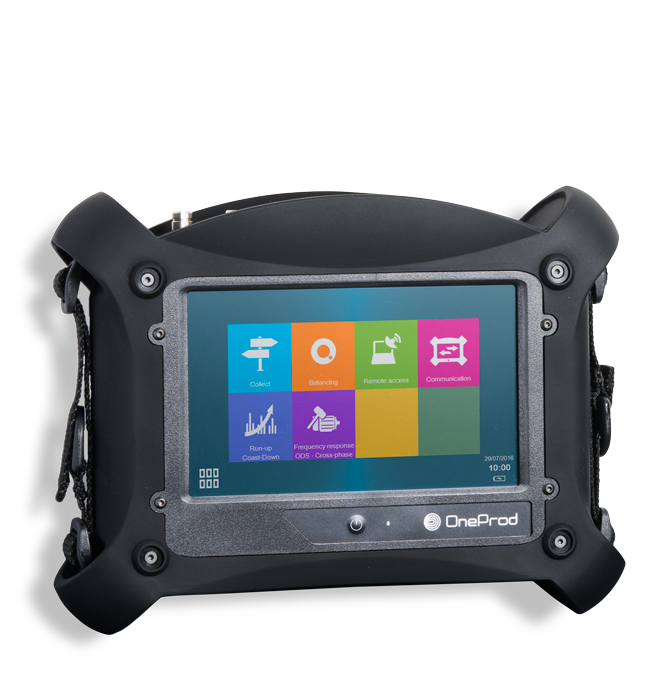 Eagle
ONEPROD EAGLE is a wireless monitoring system for critical rotating machinery. It measures automatically vibration ....
Product Details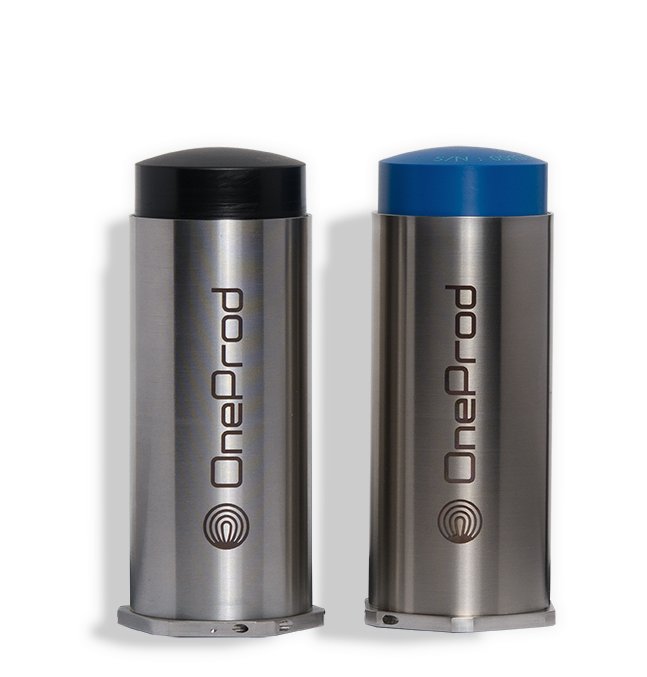 MVX
ONEPROD MVX system is intended for continuous multi-channel monitoring solution for critical rotating equipment...
Product Details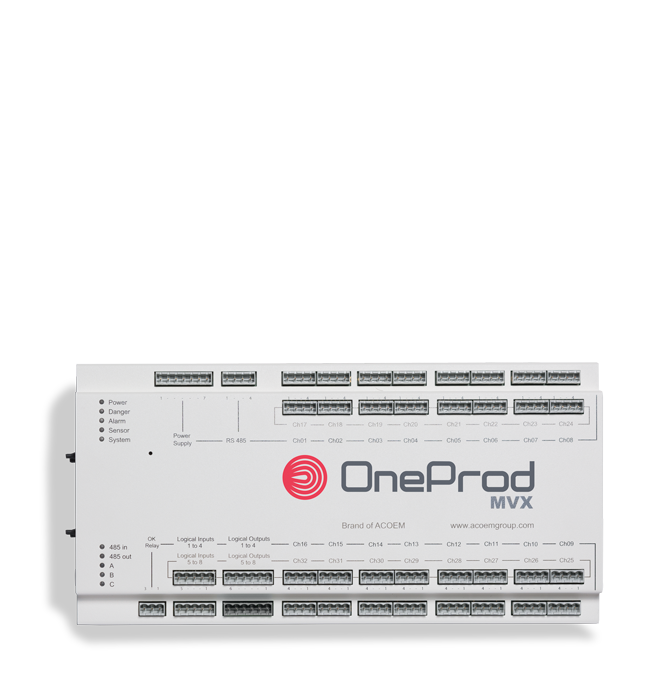 Interested in our shaft alignment devices or need advice?
Then please get in touch and we'll be glad to help.

T: +966 13 896 9012 | E: sales@irismt.com